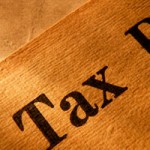 Many times we have been asked questions about the taxes one would pay in Arizona surrounding the purchase and sale of Phoenix Arizona Real Estate.
First of all there is no such thing as a Real Estate Transfer Tax in Arizona. There is in many other states such as California and for those that live in the provinces of BC, Manitoba, Ontario, Quebec & Nova Scotia. But here in Arizona it was voted on in the last election two years ago and is banned in the state's constitution……isn't that a comfort?
Property taxes are relatively low here when you compare a similar size home to comparable neighborhoods in Canadian cities. You'll be pleasantly surprise when you check the amount of taxes that are indicated on the MLS listing!! Primary occupants of homes in Arizona get to take advantage of a state tax aid credit that investment property owners and now recently, due to the 'Jobs Bill' that was passed, secondary residence home owners don't qualify for either. However this amount is very small (less than $400 for the majority of our vacation homeowners) so the property taxes are still very low in Arizona.
Property taxes are always in arrears for billing purposes here….the tax bills from the county were mailed out in early September to residents here requiring homeowners to pay half of their 2010 taxes  by the end of October. The other half doesn't get billed out till March next year for the last half of 2010 taxes. When you purchase a property here the escrow company will do a calculation to pro-rate the taxes and the sellers will give you a credit on the closing statement for the period of time that they owned the property but haven't got billed for yet by the county. Then when you have to pay the outstanding amount you will already have had the benefit of the credit. They always base the calculation on what the previous year's taxes are and the current year is not known till the last few days of August each year.
If you ever decide to sell a property here you will be required to file a tax return with the IRS in case there is a capital gain realized just like you would in Canada for a secondary residence or investment property.
If you do own a rental property down here then you will be required to file a tax return to report the income just as you would in Canada. Tax rates are the same for foreign nationals as they are for residents. We have our taxes done by a local accountant at a firm that call themselves the Real Estate Tax Firm. Our Canadian accountant here is like me, a dual citizen, and he has a masters in tax law as well as extensive knowledge about  both American and Canadian taxation….he was born and raised in BC before moving to Arizona in the early 1990s….it's a good idea to consult a professional for tax advice and strategy in this regard.
For any questions about this topic or for any others regarding Phoenix Real Estate please send us an email or call our toll free cell at 1-888-494-8558
Search Greater Phoenix MLS Listings-Homes for sale