Here are three suggested reads specifically about Canadians purchasing property in or moving to the United States….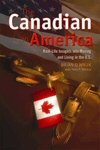 1)     The Canadian in America…Authors- Terry Ritchie & Brian Wruk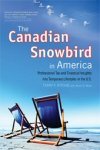 2)      The Canadian Snowbird in America…Authors- Terry Ritchie & Brian Wruk
These two books are available for order on the web at: http://www.transitionfinancial.com/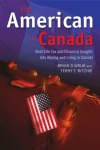 3)       The Border Guide…Author- Robert Keats
Written by Mr. Robert Keats, the Founder of Keats, Connelly and Associates, The Border Guide has sold over 70,000 copies and is considered the definitive and comprehensive cross-border financial planning tool for Canadians living, working and investing in the United States. To date each edition has been a Canadian best seller.
To order The Border Guide online just visit: http://www.theborderguide.com/
The Lavine Team has a local accountant here in Phoenix to assist with filing a tax return to report rental income or the sale of a property. Accountant for Canadians-1
To view homes in the Greater Phoenix real estate area, please call Laurie at 888-494-8558.
Search Greater Phoenix MLS Listings-Homes for sale