Transforming an ugly home to beautiful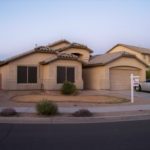 While the level of foreclosure listings and short sale listings for sale have returned to minimal normal levels in the Greater Phoenix Real Estate area, there are always some distressed homes on the market that need some improvements or some homes that you could want to upgrade or improve.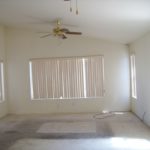 In the individual property website created to display this distressed home, you can observe one of the ugliest looking homes that went through a transformation inside and out. Having said that though, if you wanted to change out flooring, re-paint and change some fixtures in any home that we could be looking at, does it really matter how ugly it is to start? It will cost the same to do paint, flooring, fixtures and when you're done, the home will look great.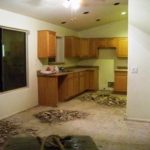 All the existing tile was smashed up on-site and cleared out right down to the concrete slab and then re-tiled and re-painted with new baseboards installed too.
Improvements which included new 18″ tile throughout, fresh paint inside and out, new lighting/plumbing fixtures, a new breakfast bar with cabinetry below, new shower door and new vanities. These improvements done back in 2009 would cost about $20000 today. Chances are that we can find you a home to buy that is move-in ready but as an alternative, you could consider a home that you may want to enhance with some painting/flooring changes at a much lower cost than what this project cost.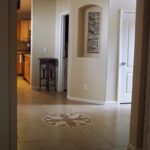 You'll also see the back yard landscaping completed as well as an outdoor kitchen, extensive finished concrete patio and pool/spa installed. These were done in 2013 and 2014 in stages.
Pricing for improvements really depends upon what you want and I would be delighted to chat with you about these possibilities as well as refer you to local contractors that can make this all happen for you. Whether you wanted to purchase a home or get a home ready for resale, I would be delighted to assist.
To view homes for sale or to list your home for sale in the Greater Phoenix Real Estate area, please call, text or email me.