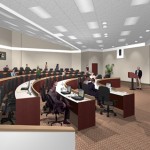 We get asked very frequently to explain the differences between purchasing a property in Canada and to purchase one in the Greater Phoenix Real Estate area so I decided to write a little educational article on this topic.
The main differences between a Canadian purchase and an Arizona purchase will be :
1) type of sale properties, 2) the possible condition of the home, 3) the strategy for presenting an offer and 4) the process for how it closes.
1) The majority of properties will be short sales as most everyone owes more than their house is worth due to plummeting values during a hard hitting recession mixed in with bank stupidity qualifying people for mortgages that they couldn't afford (and several other factors of course). The next largest percentage will be foreclosures…. there will be a few investor fix-n-flips and the least availability will be regular everyday sales.
The major banks have learned some valuable lessons along this rocky road in the last 3 years. Their top priority has evolved in to taking the position that they should keep the homeowner in their house by allowing a loan modification providing that the homeowner meets the guidelines to qualify for this. Failing that, their next best choice is to allow a short sale to happen in that they will write off the difference between an agreed upon sale price and the balance owing on the mortgage(s). A seller can accept a price of whatever is negotiated with a buyer but it is the lender who will have to approve that and the lender will counter back a higher price to a buyer if they are not getting what they feel is market value for the home. In order for a homeowner to qualify for a short sale they must have a hardship that the bank will recognize……either a loss of income, a divorce, or an employer forced relocation would be qualifiers. If there is no perceived hardship, the bank will deny the short sale and proceed to foreclose if the seller stops making their payments even though this option will cost the lender additional administrative expense. Short sale inventory has been and should continue to increase in volume as more homeowners and Realtors alike get educated or even aware of options available or about the process itself.
2) The majority of homes available are or were owned by distressed homeowners and will reflect that in the general condition. Replacing flooring and paint at a minimum should be anticipated and budgeted in to the equation. Fortunately materials and labour are less expensive in Arizona then they are in Alberta. This also rings true for landscaping improvements which in Alberta is seasonal work so you pay dearly for it. Here it is a 12 month occupation and there are thousands that offer their services so what you know would cost thousands in Canada would be hundreds here. Distressed homeowners often take their ceiling fan/light fixtures with them but these are $69 -$120 to replace at Home Depot so not a big deal in considering the big picture of buying bargain basement priced properties…..without the basement of course!! ( although there are some builders that offer and build basements here!!)
3) If we select a regular every day sale or an investor fix-n-flip to purchase, then the offer procedure is pretty straight forward (other than double the forms and disclosures). We write the offer and within a day or so we'll have an answer. If it is a foreclosure that we write an offer on, then it will vary as to how long it will take to get a response. It could take as little as 2 days or up to 10 business days dependent on who is dealing with the offer at the seller's end and what their workload is currently like,. The banks that own the foreclosures mostly don't have their own personnel working on offers. They generally hire Asset Management Companies to handle portfolios for them and give them Power of Attorney to make the decision on each transaction. There are a number of these asset managers that we could be dealing with…they all seem to have their own timelines and rules on how they want the papers to be signed (some allow electronic signatures and some don't) and we are at the mercy of their schedule so if someone is off from work sick the file may or may not get looked at in a timely fashion. It can be frustrating to wait but it's a price that we have to pay to get a property for an unbelievable price!
There is generally more competition for foreclosures because we are in a very active market and these are homes that you can find out whether or not you're getting it faster than in the case of a short sale. If priced appropriately, most homes sell for close to list and in the case of multiple offers at list or a little over list or $5000-12000 higher dependent on the price range we're offering on. Even at that, the homes are still a bargain and buyers are excited about their purchase.
The short sale process can take anywhere from a few weeks to 10-12 weeks for a lender to either accept an offer, deny a short sale or counter offer back to us the buyers. They will assign a loss mitigator…sometimes called the negotiator….to review the hardship letter & associated documents to determine eligibility. Then if eligibility is apparent they will hire a Real Estate Professional to prepare a BPO (Broker Price Opinion) which is a mini-appraisal to determine value. Then they will calculate their net proceeds to them based on the offer price and subtracting off the expenses such as asset management charges, paying off past due HOA fees, taxes, miscellaneous closing costs. If the net matches their minimum required threshold (often around 85% net, net, net) they will approve it…if it doesn't they will counter offer price and possibly some of the miscellaneous closing costs such as HOA transfer fees (range from $75-600) and other small items.
Because of the uncertainty of whether you're going to get a short sale approved ( our batting average is high because of our due diligence but not flawless of course) you may be inclined to write offers on more than one. Often we don't even have to give a deposit to secure a home while in the process but I've had some cases where a listing Real Estate Professional wants a $500-1000 deposit that would be non-refundable if we cancelled during the first 60 days. I've had some buyers that were prepared to leave that small amount behind if necessitated and mentally write it off as a closing cost but…knock on wood….haven't had to do that yet!!
4) As you know, lawyers deal with the closing process in Canada. Here it is common practice that escrow companies do this service….they are a neutral third party that handles the closing process for the buyer and the seller in a particular transaction. They search the title, determine the  eligibility for and order the title insurance, order the HOA statement that is necessary to prepare the final closing statement (often referred to as the HUD……an acronym for Housing & Urban Development and it is their standard form) for the balance due to close. They hold the deposit which is referred to as earnest money. Almost all of my buyers wire this to the escrow company's bank with the instructions that we get from them . If wired in the morning the deposit and the final balance show up that day. If sent after lunch time the cash usually shows up the next business day.
You are always able to hire a Real estate attorney to view & give advice about documents, oversee everything that the escrow company is doing, etc but I have yet to have anyone do that.
The escrow process usually goes very smoothly (with a little prodding from us sometimes necessitated) and generally we close on the day that we're supposed to. Because we're dealing with asset management companies and banks, sometimes they cause delays due to their inability to deal with situations quickly. We just get an extension for a day or three whatever is required by the situation.
Properties in literally every community have fell as much or more than 50% of what they were selling for in 2006. Specialty products such as 55+ areas held the line a little more due to a larger degree of outright ownership in these kinds of areas.
UPDATED DEC 12,2017…
You can get a small condo in good parts of Scottsdale, East Mesa, Gilbert, Chandler or Ahwatukee region for $175000+ dependent on age, condition, size, etc.
You can get a nice vacation home in the West Valley communities of Goodyear, Avondale or Surprise for anywhere from $200000+ dependent on the same variables as above.
If you purchase in satellite communities further out such as Queen Creek/San Tan Valley to the deep southeast, Maricopa to the deep south of Phoenix city limits or to the far west in a subdivision called Sundance along the I-10 in Buckeye just west of Goodyear then you can buy a place from $175000+ dependent on the above variables.
You can get a nice vacation home in Chandler, Gilbert, East Mesa or Ahwatukee for $200000-300000+.
For modest to upscale choices….. North Peoria, North Glendale, Anthem, North Phoenix, Cave Creek, Scottsdale and Fountain Hills all have wonderful communities as well.
The type of property (condo vs house) or location, style, features, HOA amenities will determine the variety of good areas for us to conduct the search.
Search Greater Phoenix MLS Listings-Homes for sale