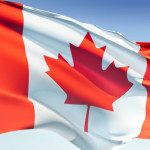 For decades Canadians have flocked to the warmth and beauty of the Valley of the Sun…the Greater Phoenix Real Estate area. The allure of great weather, abundance of golfing, pro sports, entertainment, shopping, dining and cultural venues brings thousands of Canadians here from Newfoundland to BC.
For many, it is to visit for a week every year. For others, it is for a week here and a week there staying at their vacation home that one day will be their retirement home.  While for fortunate others, it is to visit for the whole winter which for many Canadians can start as early as October/November and not really be done in March/April. With average temps in the 19-20 degree Celsius range in December  and January while warmer yet in the preceding and months immediately after, it's no wonder a winter escape is so popular. And with all the things there are to do here while attired in a short-sleeved shirt/blouse & shorts or capris!
There are over 200 golf courses in the Greater Phoenix area and the TPC Scottsdale is home of the PGA Phoenix (Waste Management) Open. There's 4 professional sports teams including NHL Phoenix Coyotes & NFL Arizona Cardinals both of which play at facilities in Westgate Entertainment District….in the west valley just 15 minutes from the airport.  MLB baseball with the Arizona Diamondbacks PLUS a whole month of MLB spring training with 15 teams taking turns playing pre-season games against each other at 9 parks in the valley. The NBA Phoenix Suns play basketball downtown at the Talking Stick Resort Arena right beside Chase Field where the Diamondbacks play. And then there is Nascar which gets 2 races……the 2nd race  and the 2nd last race of their circuit in November  at the Phoenix International Raceway in Avondale out in the west valley.
Comedy clubs, theater, ballet, symphony, endless festivals throughout the 25 cities that make up Greater Phoenix are just some of the other activities to partake in here. And then there's a multitude of restaurants and shopping, shopping, shopping! The lifestyle is affordable here even after factoring in currency exchange……..inexpensive sports, shopping, dining, golf….even a Canadian beer is cheaper here!!
So…..where do Canadians buy homes down here? The short answer is…all over the place! Frequently it is in newer more suburban areas of Greater Phoenix and in the satellite communities just outside the suburban fringe. 25 cities and towns ( +/_) make up the Greater Phoenix Real Estate area that have grown together to be a giant megalopolis like the size of Toronto.
A longer answer involves some discussion with mention of other factors. Some will buy to be close to where friends or family members have purchased while others zero in on areas that are close to the activities that they like while maintaining fairly close proximity to the airport. So as another example……if you'd like to be close to pro sports such as NFL, NHL, MLB and Nascar action, then cities in the west valley make great sense. Cities like such as Glendale, Peoria, Goodyear, Litchfield Park and Avondale. These areas are also close to a new outlet mall, much dining and other shopping while close to freeways which get you around the valley fast.
As another example, I have had many people from smaller Canadian towns that prefer to be in smaller satellite communities so Maricopa to the deep south makes great sense…..so does San Tan Valley & Queen Creek in the deep SE….and so does Buckeye out west just beyond Goodyear which would be the closest to sports and the airport of all the satellite communities.
If it's golf that you want to be close to, then you can go anywhere as no matter where you are in suburbia, you are going to be within 5-15 minutes of 6-8 courses. Satellite communities will have a minimum of 2 courses as a short drive with many others 20-30 minutes away.
Scottsdale has the highest amount of condos to choose from although there are countless other condo communities scattered around the valley. Speaking of Scottsdale, values here are higher than averages elsewhere around the valley. So it costs more to buy in Scottsdale but for those that have to be here for the consistency of the lovely neighborhoods, fine dining, night life and a little prestige….a condo could be the answer as you can get one for what a house would cost you elsewhere in the valley. For those that have a larger price parameter to work with, there are many fine neighborhoods to choose from and still for a lot less than what you're likely used to back home.
For those that would prefer to be in age restricted areas, there are dozens of fine Greater Phoenix active adult areas scattered throughout the valley.
Values have gone up from what they bottomed out at in 2010-2011 when they were at 2001 values. They are currently at 2003/2004 values which are still very affordable. You can still buy a house here for less than what an empty building lot costs you back home. As an example, all that $125000-175000 will buy you back home is a 1 ton dually with a camper on it!! A house for $200000 here could cost you double to triple that back home dependent upon where you're from. And for those that can spend more, you can live in the lap of luxury for a whole lot less!
This article is just skimming the surface of a good discussion about areas. For further discussion about subdivisions, cities/towns and the types of homes in the Greater Phoenix Real Estate area, please call the Lavine Team at 888-494-8558 or email us at lavineteam@gmail.com
You can also visit us as we tailgate at almost every Arizona Cardinals game close to door #3 on the east side of the stadium parking. You'll spot our CFL Football flags & Canadian flag proudly swaying!
Search for new homes built or to be built in Greater Phoenix
Search Greater Phoenix MLS Listings – New and Resale Homes for sale