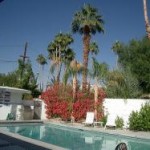 Many of the investors that we work with have bought property here to hold as revenue property. Perhaps they will one day use it as a retirement/vacation property but for now they wanted to buy in the Greater Phoenix Real Estate area while the prices are so low and have someone else pay for it by renting it out.
One of the many reasons that I chose the brokerage whose banner I fly…..Arizona Premier Realty….is that we have full time dedicated property managers. The pros that I have supporting my team will prepare reports for rental projections in local communities, handle all of the advertising for renters, screen potential renters, do credit background checks, arrange for maintenance when necessitated and all of the other little tedious chores that you won't have to concern yourself with. All of this and at attractive rates that will be tax deductible when you file your tax return with the IRS.
Please email or call us on our toll free cell at 1-888-494-8558 to discuss the potential for your investment.
Search Greater Phoenix MLS Listings-Homes for sale