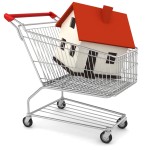 We start with conversation……..have you been to Greater Phoenix before? If so, do you have preferences of where you'd like to be? If not, then do you have friends or family that you'd like to be close to? What amenities or venues is it important to be close to ( The Phoenix Lifestyle ) such as  NHL Coyotes hockey arena, NFL Cardinals football, MLB spring training, recreational lakes, cultural venues, hiking, biking, etc.
Many want to be close to golf courses….that order is easy to fill as there are around 200 courses so from most areas, you're going to be within 10-15 minutes of 4-6+ courses.
Once we zero in on location and price parameters, then we set up an MLS search to auto-send listings and new matches to the search. We also set up an MLS Portal which enables you to log-in at any time, check on listings and prioritize each one so that you can track them. We can put the 'Canadian Spin' on things as we are Real Estate Professionals in both places and live in both places. We are also REALTORS®
Of course there will be many questions along the way as this is a new experience for most of you and while there are similarities with the process, there are also differences so we'll chat a lot.
Many of our clients cash in on their own home equity and then pay cash for a home down here. We can help to arrange this for you as we have a terrific mortgage broker in Canada on the team that can get this arranged for you. For those that don't have access to enough equity to pay cash, there is a variety of mortgage financing for Canadians available to you. We can put you in touch with the appropriate lender dependent upon your own situation.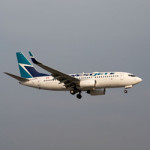 When the time feels right, you can plan to come down and look at areas and homes. We can assist with travel arrangements if you'd like. With some pre-planning, we will reserve some time for you to head out on our search for that right little piece of desert paradise! You will learn a lot about homes and areas  while we're together.
When the right home is found, we will prepare the paperwork to make an offer and give our experienced guidance with that. Dependent upon the type of sale…short sale, traditional sale, foreclosure…most offers will be addressed within a day or two. All the forms that we fill out together will be on our main website under the heading The Buying Process. If an offer carries over to when you have already returned home, we utilize an electronic signing program that enables you to click in signatures on forms with your phone, tablet or computer.
On our main website there is a section devoted to 'What Happens Next' after we have offer acceptance but here it is in a nutshell….
Once terms are agreed to by buyers and sellers, then I will send our file to an escrow officer at a local Title company. They are a neutral 3rd party that facilitates the closing for buyer and seller. We will have 10 days to conduct any inspections that are important to you. We will make all those arrangements for you. Costs for inspections get added to a tab that the escrow officer will total when they prepare the settlement statement. Closing docs will be emailed to you for signing and notarizing of such and I will go through these with you. The balance owing should be wired down at least a couple of days before final possession ( Close of Escrow).
Most of our clients find that they can't be here for the possession….no worries! We will check on the home just before it closes and take a video to send to you so that you can see what it's looking like. Then we will install a lockbox at the side of the home so that you, your family and/or friends can have access when coming down to enjoy the valley of the sun!
Search Greater Phoenix MLS Listings-Homes for sale