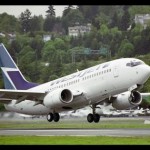 When you have made the decision to travel to the Greater Phoenix Real Estate area to have a look for your vacation or retirement home, we can assist you.
Our website is loaded with info to assist you with airlines, hotel, resort and transportation choices. If you're flying from Canada you'll want to check with Westjet, Air Canada and US Airways as they have the most daily and direct flight choices for you.
For hotel choices you may want to check with us for recommendations based on proximity to the areas that you will be looking for homes in or have a look at the choices on our site.
For car rentals you could choose direct from an individual agency but we have found that the website called www.priceline.com offers discount rates at all agencies that are available at the wonderful car rental facility that is located on the airport grounds. There is a shuttle bus that will pick you up at the terminal and take you to that building and if you book in advance through a site like priceline.com, the rates will be much more attractive.
For those of you that just want a ride to the hotel or to any private residence then the Supershuttle makes great economic sense. It will take you and up to 7 passengers with luggage to your destination of choice and will also pick you up to bring you back to the airport.
Be sure to watch the video that we have for directions in Terminal 4 which is where you'll be landing if you fly direct. If you have a stopover/transfer in an American city then you will likely land in Terminal 2 and the Supershuttle to hotel/house is available there as well as the shuttle bus to the car rental building.
Search Greater Phoenix MLS Listings-Homes for sale