The Lavine Team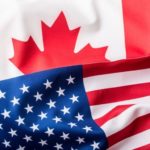 Laurie Lavine and his spouse Carol are residents of both Phoenix and Calgary. Carol has been offering Calgary Real Estate services since 1991 and Laurie since 1997. Carol is licensed in Alberta while Laurie is licensed in Arizona since 2009.
Laurie has dual citizenship which enables them to reside in Arizona and Alberta. Together they have offered personalized service to people just like you and thoroughly enjoy all of the rewarding real estate experiences that they have with friends, acquaintances and family.
Laurie has assembled a team in the Phoenix Real Estate Area while Carol has assembled a team in the Calgary Real Estate area to assist clients with purchasing, leasing and selling homes. This experienced and professional support network offers a tremendous advantage to you in your quest for a "home away from home" as well as potential real estate situations in Alberta.
What a wonderful opportunity it is for them to assist you with your transition to either Arizona or in Alberta.
They'd love to meet you in either of their 2 great cities !!